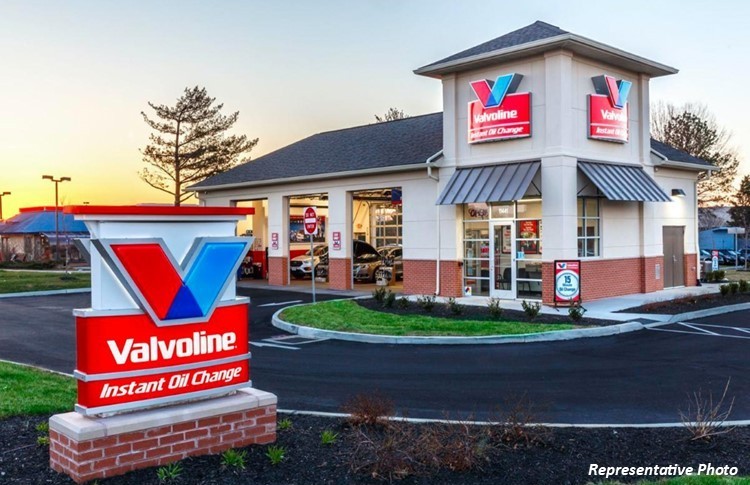 Address: 3251 Harlem Road
Short Description:
The Cooper Commercial Investment Group has been exclusively retained by ownership to sell the 100% fee simple interest in the single-tenant Valvoline location in the desirable community of Cheektowaga, a suburb just of Buffalo, New York (6 miles). The property is being offered for $1,520,000, representing a 5.70% CAP Rate, and originally was built to accommodate its current tenant, Valvoline.
Details
Valvoline is a leading supplier of premium branded lubricants and automotive services, with sales in more than 140 countries. Established in 1866, the company's heritage spans more than 150 years, during which time it has developed powerful brand recognition across multiple product and service channels. Valvoline ranks as No. 2 chain by number of stores in the United States under the Valvoline Instant Oil Change brand and it operates and franchises approximately 1,400 quick-lube locations. The strong and established franchise operator of this location has been in the industry for more than 30 years, has been operating this location for 14 as well as operates numerous other Valvoline locations across the country. Valvoline is the original tenant at this location and has had multiple lease renewals and extensions further demonstrating their success and commitment. Valvoline's most recent lease commenced in 2016 on a 20-year, Absolute NNN structure. The lease also offers 1.8% annual rental increases throughout the entire term and each option period, with Valvoline handling all on-site maintenance, leaving ownership with NO management responsibilities. The asset is positioned on a main roadway directly off I-33 (Kensington Expressway). I-33, with 95,600 VPD is the direct route to Downtown Buffalo (6 miles). Valvoline is located at the signalized intersection of Harlem Road and Maryvale Drive (17,690 VPD), where Maryvale merges directly onto I-33, and the property has excellent visibility with prominent pylon signage. The store is located in the immediate vicinity of the Buffalo-Niagara International Airport (3 miles) and additionally, the suburb of Cheektowaga is home to the 1,600,000 S.F. Walden Galleria (3 miles), a premier retail destination featuring hundreds of stores, restaurants and entertainment options. Walden Galleria offers Dave & Busters, Regal 4DX Cinemas, the Lego Store, Apple, lululemon, Urban Outfitters and hundreds of other popular and sought after retailers, bringing a constant flurry of traffic nearby. The store is surrounded by an economically strong residential community with average household incomes of over $73,100 and a whopping population of 336,368 residents within 5 miles. The Buffalo-Niagara region is also rich with major employers. The Kaleida Health (8,194 employees), Catholic Health System (7,368 employees), M&T Bank (7,013 employees), Roswell Park Institute (3,239 employees), Geico Insurance (3,200 employees) and one of the top attractions for tourism, the Seneca Niagara Casino & Hotel (23 miles), employing over 3,000. There are over 35 companies in the region that boast more than 1,000 employees adding a built-in employment base and residents to the area. Furthermore, Villa Maria College, a private catholic college that has 550 students and approximately 250 academic staff members, along with SUNY Empire State College, with 10,425 students and over 1,300 academic staff members. Also, The University of Buffalo is also only a short distance away (5.5 miles) with 31,500 students and over 3,000 employees and Niagara University (24 miles north) has approximately 4,200 students with 607 employees and Niagara County Community College (19 miles) enrolls approximately 5,050 with a staff of 650 to supply students and residents to the area. Bundling all of the attributes, this Valvoline location provides an investor the opportunity in today's market to purchase a superior location with an extremely established tenant that offers excellent visibility and steadily increasing return for years to come.