Millennium Place East & West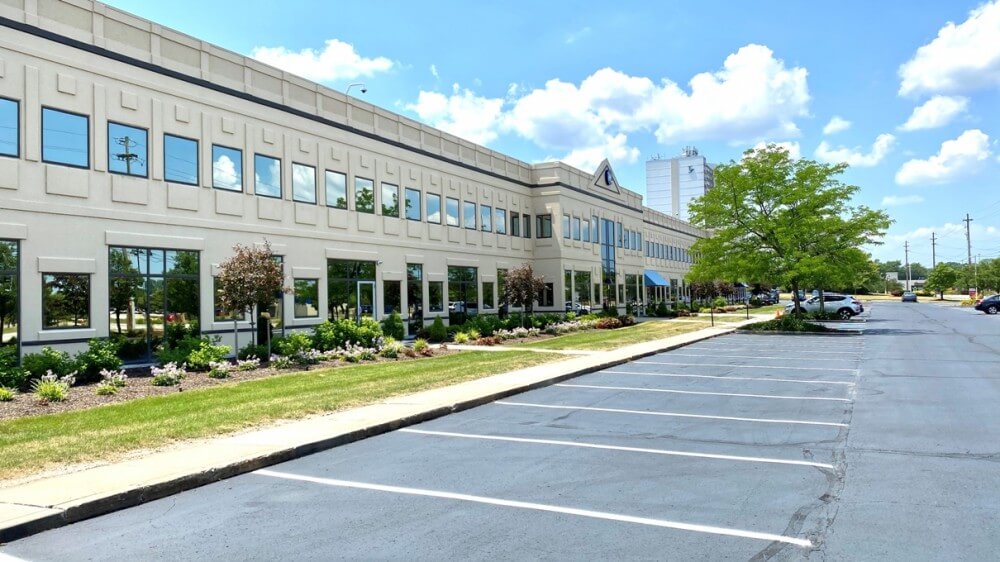 Lease Type: Increase over base year
Address: 25111-25249 Country Club Blvd.
Short Description:
The Cooper Commercial Investment Group has been exclusively retained by ownership to sell the 100% fee simple interest in Millennium Place East & West office/medical portfolio. The two-building asset is approximately 68% occupied and anchored by well-known, international corporate heavyweight Moen (NYSE: FBHS/S&P "BBB+"), often referred to as the "Cadillac" of the plumbing fixture industry, known for their quality and style. The company is a subsidiary of Fortune Brands Home and Security and has an estimated $6 billion in annual revenue.
Details
The property is being offered at $11,870,000, representing a highly attractive 8.50% CAP Rate and high 15.47% expected year-1 cash-on-cash return, while still offering significant upside through lease-up of the remaining vacancy. Through stabilization to 93% occupancy, an investor has the opportunity to unlock nearly $650,000 of additional NOI. This would generate close to a 14% CAP Rate with an unbelievably high 37.39% projected cash-on-cash return, based on the current asking price, which seems very achievable considering current market vacancy rates in this Greater Cleveland Southwest office market stands at 6.1%. Anchor tenant, Moen, the #1 faucet brand in North America hosts its world headquarters directly across I-480 and is the largest employer in North Olmsted, Ohio, with over 550 employees on-site. The highly recognizable company leases over 50% of the west building at Millennium Place and just recently invested an estimated $3 million of tenant improvements into their space, which includes adding an internal use elevator, IT equipment, lounge and lunch area, private fitness facility for employees, along with many other furnishings and upgrades. Moen has occupied the property since 1999 and recently extended their lease out to 2025 with annual rental increases. Additionally, The FAA of the United States Government is also a long-term tenant occupying since 2003 and leases three units in the west building. MJH Life Sciences provides multi-channel forms of communication for the health care industry and is the largest tenant in the east building on a long-term lease through mid-2028. With the variety of medical/dental users that have been at the property for years, along with recent leasing traction, the tenants have proven their desire and commitment as ownership continues to do a great job filling the office complex with solid, recession-proof tenants. The property has multiple points of ingress/egress off Country Club Blvd. with a signalized entrance and direct access to I-480 and traffic counts of 89,000 VPD. The superior location also offers employees, visitors/patrons and patients many amenities. The complex has tons of parking with over 630 surface spaces available to tenants. Nearby shopping and restaurants include: Great Northern Mall (1.2 million square feet of retail and restaurants directly across the street) and its retail corridor, Extended Stay America and LaQuinta Inn (both directly next to Millennium Place), Home Depot, Aldi, Panera Bread, FedEx and many more are all just seconds away. Additionally, Cleveland Hopkins International Airport is conveniently located less than 5 miles from the property. The Millennium Place complex is aesthetically pleasing with separately controlled ground level access to all suites. The asset has been well-maintained and offers various recent improvements that include: complete sealcoat/stripe of the parking lot (June, 2020), a new irrigation system, replacements of HVAC units and numerous in-suite upgrades. Ownership has also began upgrading the landscaping, adding a patio behind the west building, renovating the buildings' common area bathrooms with new floors, countertops, paint and hands-free fixtures, main lobby upgrades, exterior canopies for tenant entrances, new aluminum handrails and replacement of sidewalks/curbs. Overall, the area boasts a strong employment base headlined by Moen. CommutAir, a regional airline flying on behalf of United Express is also headquartered in North Olmsted. A strong presence from Fortney & Weygandt Inc. (4.5 miles) with 230 employees, Manor Care Health Services (2.5 miles) with 172 employees, Advanstar with 140 employees, along with FM Global employing 150 in the Great Northern Corporate Center that also boasts Professional Travel, Inc, Palmer Holland, Inc., SMART and Northeast Ohio employment giant, Progressive Insurance, all located 0.5 miles away on Country Club Blvd. Other nearby company headquarters include: American Greetings with 1,700 corporate employees, Hyland Software (3,500 worldwide employees) and Travel Centers of America (21,000 U.S. employees), all located within just a few miles from the property. The asset is located in a strong residential community with average household incomes over $95,000 within a 5-mile radius and has direct access to a large population base being positioned as a suburb outside of Downtown Cleveland (15 miles). The metro trade area offers best-in-class retailers and steady high volumes of traffic in the corridor, making this asset a destination point for all the surrounding communities. With the strategic placement, solid construction, quality tenants and proximity to employees and residents, the asset is positioned to not only thrive well into the future but offer an investor a rare value-add opportunity today.