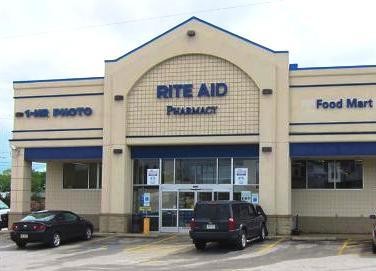 Address: 5440 Peach Street
Short Description:
The Cooper Commercial Investment Group is pleased to announce the purchase of the leasehold interest for the Rite Aid Pharmacy in Erie, Pennsylvania. Dan Cooper, President and Broker of the Cooper Commercial Investment Group in Cleveland, OH, had the privilege to represent the buyer, a private investment group out of Cleveland, Ohio. The property was purchased for $1,135,000.
Details
The 10,908 square foot single-tenant Rite Aid is located on the main retail roadway, Peach Street. The property is the closest pharmacy and directly across from Millcreek Community Hospital. Additionally, the property is on an Absolute NNN structure, leaving owners with no daily management responsibilities. The Cooper Commercial Investment Group looks forward to working with parties interested in selling or looking to acquire other similar commercial assets and encourages you to contact them for a no obligation evaluation of your commercial property. Visit them on-line at www.coopergrp.com for the most up-to-date listings and information. Stay connected, "Like" them on Facebook and follow them on Twitter @TheCooperGrp.