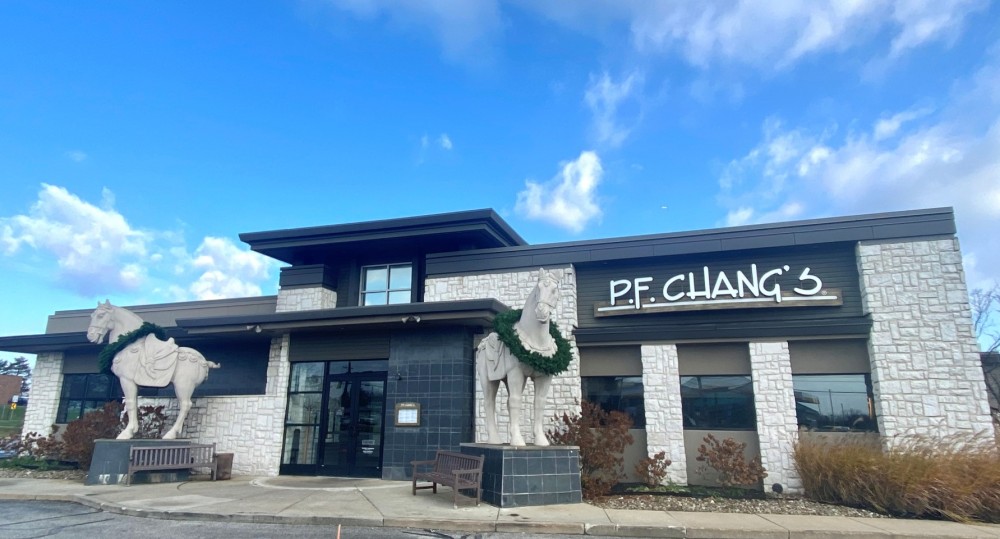 Address: 26001 Chagrin Blvd.
Short Description:
The Cooper Commercial Investment Group has been exclusively retained by ownership to sell the 100% fee simple interest in the single-tenant, P.F. Chang's Ground Lease location in the desirable and affluent community of Beachwood, Ohio, a suburb of Cleveland. You know the age old saying of "LOCATION, LOCATION, LOCATION"? THIS IS IT AND MORE! Offered for $3,900,000, an investor has the opportunity to acquire a once in a lifetime piece of real estate. This generational opportunity is priced at a 4.50% CAP Rate and its list of attributes doesn't seem to end. The location is top notch, arguably one of the best pieces of real estate in the Greater Cleveland Market. The property has an extremely low rental rate, more than 50% less than other nearby inferior restaurant locations, which could provide huge future upside.
Details
The location has had strong historical sales and incredible rent-to-sales ratio. These attributes are at the top of the list, but as mentioned, the list continues. You can then add on its position directly next to and with visibility from I-271 (at the Chagrin Blvd. exit) where the traffic counts can't be beat at over 157,000 VPD along the highway and another 39,500+ at the hard in corner intersection of Chagrin Blvd. and Enterprise Parkway. The property's position is perfect, directly in front of Enterprise Place, a 5-story, 125,000 S.F. office building that sits at the entrance of a highly desirable class "A" office park. Additionally, headquarters for SITE Centers is across Enterprise Parkway and the world-renowned Cleveland Clinic physician offices and call center are just 0.25 miles, with another 2,900 on-site employees. Located in the highly sought-after Beachwood office/retail district, the asset is in the high-demand Chagrin Boulevard office corridor, where the office corridor continues and is expansive along Chagrin Blvd. with its business parks, medical offices and well-known retailers lining the street. P.F. Chang's executed the Ground Lease in 2000 and has continuously exercised renewals with its current term expiring in 2025, leaving 3.5 years of term remaining and two more five-year options to renew, both with 10% rental increases. Being on a Ground Lease, the tenant handles all building maintenance, giving an owner a hands-off absolute NNN lease structure. Founded in 1993, P.F. Chang's has 210+ United States restaurants, including airport locations, plus another 95+ restaurants in more than 25 countries across the globe. The company reports revenue of $1 billion and has approximately 25,000 total company-wide employees. The P.F. Chang's building is ideal as it caters to the area and is just a short distance from a host of nearby amenities including Eton Lifestyle Center, Village Square Shopping Center, Pavilion Shopping Center (all on Chagrin Blvd.) and a plethora of other nearby complimentary retailers and restaurants. The asset is located in a concentration of the highest office occupancy rates in the Greater Cleveland Marketplace in an extremely high barrier to entry location. The area boasts a strong residential community with average household incomes of just over $120,000 within a 1-mile radius of the building. The property is nestled in an economically developed area, which is an understatement. University Hospitals opened Ahuja Medical Center in 2011 and already has a $200 million expansion in process, less than one mile from the property. Also, less than 1-mile away, Eaton Corporation (NYSE: ETN) recently developed their new world headquarters, a $173 million project was completed in 2012 and employs more than 2,000 people in over 580,000 square feet of office space. In relation to the subject property, the community has remained extremely contemporary with high growth levels evidenced by the brand-new, $230 Million/57.5 Acre Pinecrest Lifestyle Development, Legacy Village Lifestyle Center, the Eton Collection Lifestyle Center and the upscale Beachwood Place Mall, all among Cleveland's heaviest concentration of national retailers and office complexes in a 1-mile radius, truly making the property an ideal location. The well-maintained building, along with its location off the main Chagrin Blvd. thoroughfare in a densely populated area (210,000 residents within 5-miles and a daytime working population of over 175,000) gives any investor an opportunity to acquire an investment with tremendous future upside positioned in a location where many people consider the best office/retail marketplace in all of Northeast Ohio.