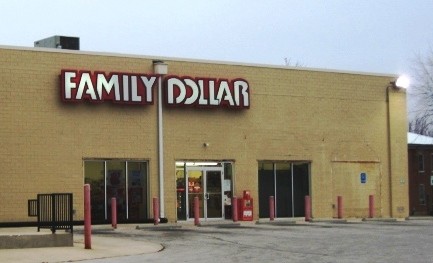 Address: 300 Martin Street
Short Description:
The Cooper Commercial Investment Group is pleased to announce the sale of a single-tenant, freestanding Family Dollar located in Greenville, Ohio. Bob Havasi, Vice-President of the Cooper Commercial Investment Group in Cleveland, Ohio had the privilege to represent the owners, a Trust out of California, while the Buyers were a private group out of Pennsylvania. The property sold for $657,000, and the all cash transaction closed within 40 days from contract execution.
Details
Family Dollar hand-picked this 10,173 square foot, all brick store that was recently renovated in 2001 with a brand-new interior and roof for its expansion in the Central Ohio market. This particular location in the Greenville market has had increasing sales every year since the tenant opened for business. Due to its exceptional location along Martin Street, the main thoroughfare in Greenville, the featured Family Dollar store has significant frontage with convenient access from Martin Street or Green Street. The property lies between Ash Street, Walnut Street, Green Street and Martin Street making it visible from almost every direction. The property is positioned within a large residential community and along the main thoroughfare of the core retail/commercial of the city. Family Dollar is a Fortune 500 Company publicly traded on the NYSE under ticker symbol "FDO" and has an S&P Credit Rating of "BBB-" with a stable outlook. Corporate growth has remained constant and they recently reported another year of record earnings with significant net income increases every quarter throughout 2010, 2011 and through the first quarter of 2012. The Cooper Group looks forward to working with parties interested in selling or looking to acquire such assets, and encourages you to contact us for an evaluation of your commercial property. Please visit us on-line at www.coopergrp.com for the most up-to-date listings and information, "Like" us on Facebook and follow us on Twitter @TheCooperGrp.