Cleveland Clinic/Neighborhood Health – Franklin Medical Building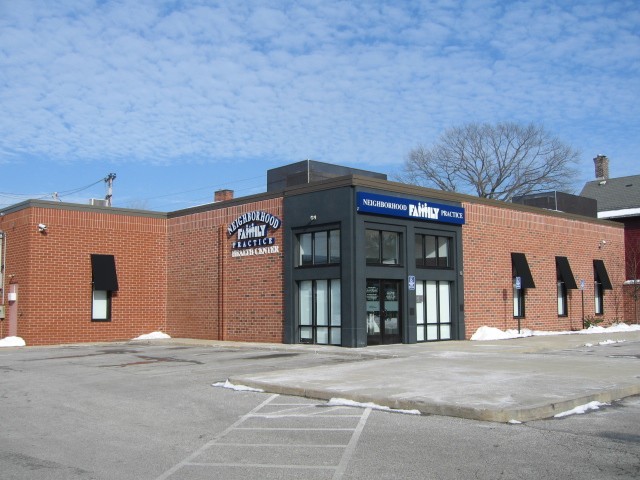 Address: 6412 Franklin Blvd.
Short Description:
The Cooper Commercial Investment Group is pleased to announce the sale of the Cleveland Clinic Medical Building with Neighborhood Health Care located on Franklin Boulevard in Cleveland, Ohio. Dan Cooper, President and Broker of Cooper Commercial Investment Group in Cleveland, Ohio had the privilege to represent the owner, a private investment owner out of New York, and the Buyer was also a private investor from New York. The sale of the property was for $1,335,000, representing an 8.62% CAP Rate and sold at 96% of the original list price.
Details
The 5,800 square foot property has a Triple Net (NNN) lease in place, guaranteed by the Cleveland Clinic Health System whom subleases the space to Neighborhood Health Care. Neighborhood Heath Care was looking for an optimal space to expand their practice (2 other locations), in the area just west of the Downtown corridor, and the building serves as a perfect fit. Located within the Greater Metropolitan Area, the property also offers easy access with public transportation for the employees and patients. The facility is able to provide specialized services through their on-site clinic, which is equipped with state-of-the-art technology and equipment to provide the highest level of medical treatment. In 2008, the property underwent a major renovation with an abundance of capital improvements being made to the facility to convert its use to a medical office, including: new facade, new parking lot, new HVAC, new signage, all new landscaping, all new concrete, curbing and sidewalks, and a recent roof replacement. The renovation continued to the interior, including an upgraded medical built-out and brand-new installation of a sprinkler system throughout the entire building, totaling over $750,000 in upgrades. The magnitude of capital improvements to the building attest to the long-term commitment to operate out of this location. The Cleveland Clinic Health System is a prominent not-for-profit multi-specialty academic medical center that integrates clinical and hospital care with research and education. Cleveland Clinic is one of the largest and most respected hospitals in the country, attracting patients from all over the world (over 80 different countries). The Cooper Commercial Investment Group looks forward to working with parties interested in selling or looking to acquire other similar commercial assets, and encourages you to contact them for a no obligation evaluation of your commercial property. Visit them on-line at www.coopergrp.com for the most up-to-date listings and information, stay connected by, "Like" them on Facebook and follow them on Twitter @TheCooperGrp.