Cleveland Clinic/Franklin Medical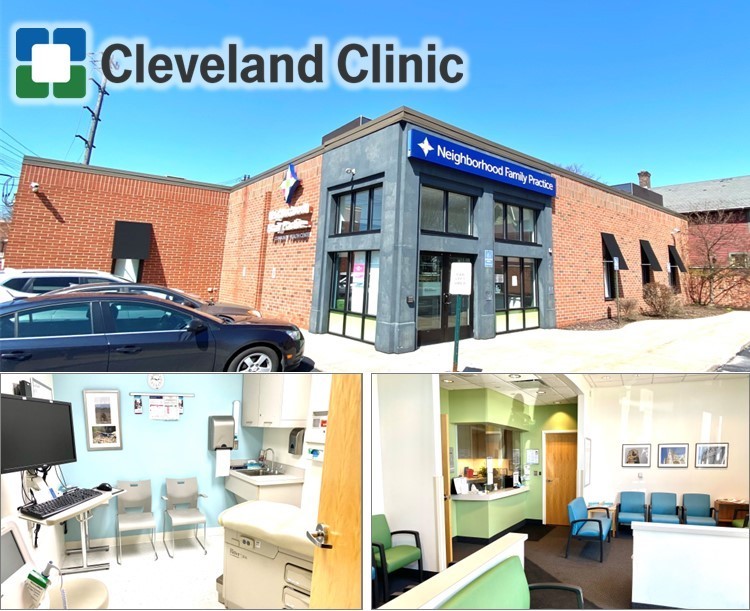 Address: 6412 Franklin Blvd.
Short Description:
The Cooper Commercial Investment Group has been exclusively retained by ownership to sell the 100% fee simple interest in the single-tenant, NNN Franklin Medical Building backed by Lutheran Hospital and the world-renowned Cleveland Clinic in Cleveland, Ohio. The featured asset is being offered for $1,775,000, representing a 6.50% CAP Rate.
Details
Continually recognized for excellence and ranked as the "#2 Overall Hospital in the United States" by the U.S. News & World Report, the Cleveland Clinic has elite level investment grade credit of S&P "AA"/Moody's "Aa2" and more than 68,000 caregivers worldwide, nearly 6 million patient visits per year at more than 300 locations, generating over $12 billion in annual revenue, making it Ohio's largest private employer. An affiliate has sublet the property from the Cleveland Clinic since 2012, and the Cleveland Clinic is in the process of executing their first lease extension at the option rate, giving a full 5 years of lease term backed by the Cleveland Clinic and offers another option period with a rental increase. The featured asset offers No Daily Management Responsibilities as the tenant handles maintenance and repairs directly and reimburses the landlord for real estate taxes and insurance. The property was redeveloped for Lutheran Hospital/Cleveland Clinic directly to their specifications with over $750,000 in improvements and displays a desirable curb appeal at its corner location of Franklin Blvd. and West 65th Street. Additionally, the interior is immaculate creating an exceptional environment to the patients. To further enhance ease for patients, directly across West 65th Street is a Rite Aid Pharmacy to help fill prescriptions and other medical needs. The property is strategically positioned in a dense residential community with a robust population of over 130,000 in a 3-mile radius and over 280,000 residents within 5. For ease of access and convenience for its patients, the property sits just mile north of Interstate 90 with traffic counts 134,000 VPD and just south of Detroit Road and the Shoreway of Route 20, main thoroughfares throughout the Cleveland area and accessible by numerous bus lines and other forms of public transportation. Cleveland is known for its world-renowned medical facilities, including: The Cleveland Clinic, University Hospitals, and Metro Health Medical Center. The Cleveland Clinic is Cleveland's largest employer and employs a workforce of over 68,000 system-wide to serve the 6,500-beds system-wide and the 1,300-bed main campus located just 8 miles from the property, with many employees living nearby. Lutheran Hospital's main campus consists of 206-beds and is conveniently located just 1-mile from the property. University Hospitals (9 miles) offers 1,032-beds at its main campus and is an affiliate of Case Western Reserve University. University Hospitals is the 2nd largest private sector employer in Northeast Ohio and together with the Cleveland Clinic, they form the largest center for biomedical research in the State of Ohio. The MetroHealth System (3 miles) is under construction of a $946 million new 12-story hospital and upgrade to its main campus. Additionally, the VA Medical Center is also just 9 miles away. Between the vast amount of healthcare systems, Cleveland is widely known as a medical mecca. The area offers a wide range of employment between the region's major employers and nearby retail sectors on both the east and west sides of the city. Some of the major employers in the area include: American Greetings, Eaton Corp., Sherwin-Williams, KeyBank, Progressive Insurance, First Energy, TRW, Goodyear Tire, RPM International, Diebold, Parker-Hannifin, A.Schulman, Timken, J. Smuckers, Nestle, Cliffs Natural Resources and Travel Centers of America. Additionally, Cleveland is home to main operating facilities for NASA, Glenn Research Center, and Jones Day. Bundling all of the attributes, this Cleveland Clinic backed location will provide an investor the opportunity in today's market to purchase a quality asset poised to continue as a solid investment well into the future.