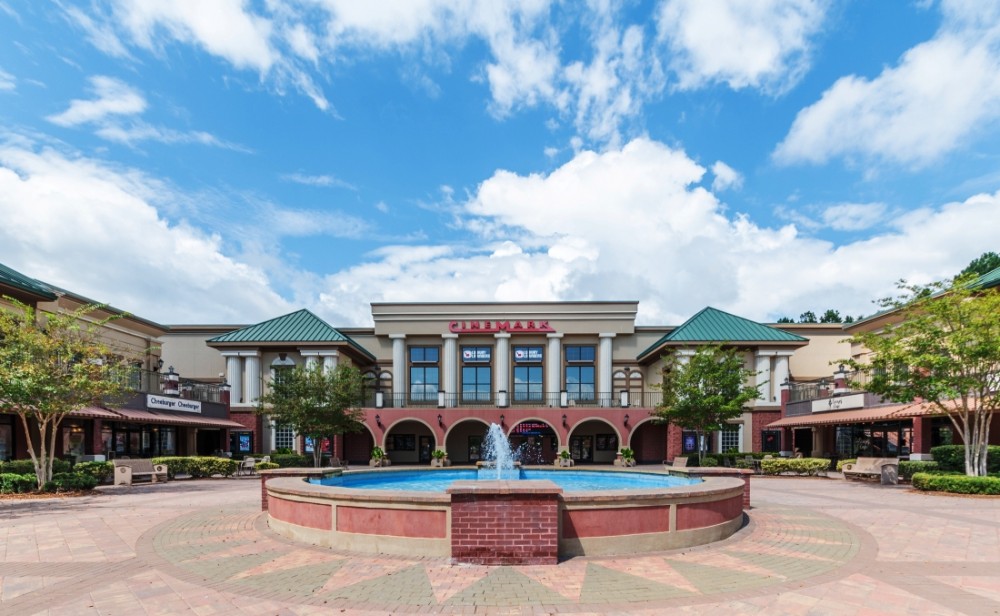 Address: 106 Buckwalter Parkway
Short Description:
The Cooper Commercial Investment Group is pleased to announce the sale of the recently renovated, single-tenant Cinemark (NYSE: CNK) location in the desirable and affluent community of Bluffton, South Carolina. The Cinemark is part of Berkeley Place, an upscale destination that offers retail, restaurants and other service providers. The theatre is positioned as the focal point of the extremely attractive development. Cinemark recently executed a 10-year extension leaving just under 8.5 years of term remaining (expires 2028).
Details
Bob Havasi and Dan Cooper of the Cooper Commercial Investment Group in Cleveland, Ohio, had the privilege to represent the owner, an East Coast private investment group, whom Bob and Dan have worked with on multiple transactions in the past. The institutional group, out of Missouri, was found prior to marketing the property for sale and purchased the property for $5,725,000. The Cooper Commercial Investment Group looks forward to working with parties interested in selling or looking to acquire other similar commercial assets and encourages you to contact them for a no obligation, evaluation of your commercial property. Visit them on line at www.CooperGrp.com for the most up-to-date listings and information, stay connected by, "Like" them on Facebook and follow them on Twitter @TheCooperGrp.